I edited it to fit our format mostly, this is my second Danger Zone, involving mine and Carmezims Stable known as The Deadly 6 where we beat down the band(12 stones) that sings my old theme song(nexus theme)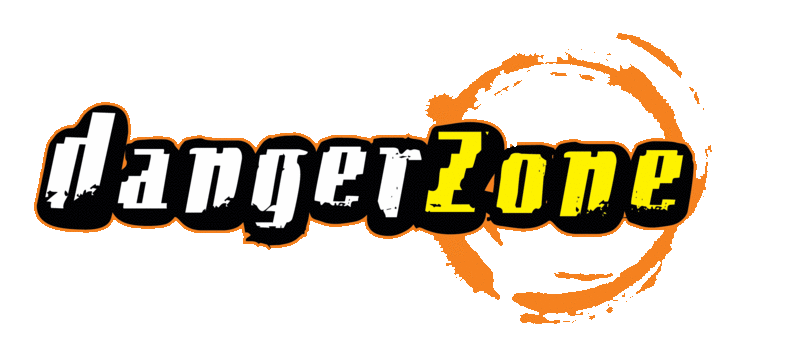 *The Camera Comes on with an above Helicopter view Circling the Stadium in Louisiana.
Down in the Squared Circle The Ring Is Being Set Up For The Second Ever Episode Of The Danger Zone.
Black Furniture set up, Dark Grey Carpet being rolled out, a Glass End Table & A Framed Flat screen
TV on a Pole stand at one end, A Black Podium stands in front of that, and at the other end of the ring sits 4
Objects with covers over them. Each different in size*
Hal: "The Crowd is certainly on their feet for this segment."
David: "That's because you never know what The Hysteric could have in store,
Weve Seen everything from 3 Of Our top Competitors attempted to be taken out of
AWA all together to Rivals new vehicles being destroyed. You always got to be on your toes with this man."
Hal: "And any second now Were going to experience something NEW as promised."
"Woah, oh, oh..
Woah, oh, oh..
Woah, oh, oh..
Woah, oh, oh.."
*The Fans Begin Jumping up and down, Some Whoaaing to the Beat.
The Music of The Hysteric fills the stadium*
Hal: "The Roof Just blew off this place David"!!
David: "There is no roof Hal!"
"We walk alone in the unknown
We live to win another victory
We are the young, dying sons
We live to change the face of history
Don't be afraid it's the price we pay
The only easy day was yesterday
So hear our voice, we have a choice
It's time to face it"
*The Fans Are looking left & Right, Up & Down, from corner to Corner Anxious to see The Hysteric.
Signs are hitting the air, Some Putting Down The Hysteric, Most Praising him, Several "HYSTERIA needs a BEATDOWN"*
"We are the bold, united souls
We live to win another victory
Our sacred scars show who we are
And tell the story of our memories
Don't be afraid it's the price we pay
The only easy day was yesterday
So hear our voice, we have a choice
It's time to face it"
*Suddenly The Fans on the South Side Of The Arena go berserk flooding the stairway that leads to the concession stand & Ticket marketer.
Camera switches quickly to an above view.
The Hysteric Stands Proud in the Middle of Hundreds of Fans
Wearing his signature Black tights, White boots, Purple Knee Pads with Spaids centered in the middle,
DG Shades, & A Tight Purple Tee Bearing the Spaid on the back with THE HYSTERIC written across it in inverted Black & White Letters.
He Smiles And Begins His Walk To The Ring Slapping Hands As He Goes. Fans Are Cheering, Camera Flashes come from all directions.
The Crowd Slowly Disperses Little By little Moving Closer To The Ring Following The Hysteric.
Corbin makes his way to the Barrier, Smirking at Security.
He vaults over the barrier with one hand and makes his way toward the steps.
Corbin stops short of the steps and turns to a young kid in the audience, Handing him his Signature Shades before running up the steps, along the apron, Going under the Top rope.
He makes his way to the corner, Smiling as he pulls himself up it & Raises his hands in an X position.
Again Camera flashes burst throughout the arena.
The music fades as The Hysteric stands in the center of the ring, waiting as the crowds chatter comes to a slow silence*
Corbin: "Good Evening Ladies & Gentlemen, Enjoying the show?!"
*Crowd cheers back in approval.
Corbin smiles in accomplishment*
Corbin: "As promised, Ive got something new and Exciting for this Danger Zone, & AWA.
Cause the way I see it, Fans dont want to see repetition. I wanna be an inovator, I want to give you guys something new each and every week & Damnnit I plan on doing it... Starting with Tooooooniiiiiights
Second ever episode of the Danger Zone!"
*Corbin pauses smiling as the Crowd Cheers*
Corbin: "Please welcome my guests at this time... Promoting their new album
"The Only Easy Day Was Yesterday",
One of my Favorite Bands, Tweeeeeelve Stooooooones!!!"
*The Crowd is on their feet as the beat for Anthem of the Underdog fills the air. Corbin appears just as anxious & excited as the fans, Waiting, Eyes on the Ramp*
"You say you know just who I am
But you can't imagine
What waits for you across the line
You thought you had me
But I'm still here standing
And I'm tired of backing down"
*First Out of the curtain is Lead Vocalist Paul McCoy dressed In Work boots, Faded Black skinny Jeans, & A Black Tuxedo Top With A 12 Stones Band Tee inside,
He is followed in line by Drummer Mike McManus, Bass Guitarist Kevin Dorr, Rhythm Guitarist Justin Rimer & Lead Guitarist & Vocalist Backer Eric Weaver, All of
Them dress in outfits of close similarity. 12 Stones makes their way to the ring Giving high fives and shout outs along the way.
One by One the reach the ring walking in line up the steps, Onto the apron, Then going under the top rope.
Corbin shakes hands with each member before they sit down filling the two sofas, Mics on each of their seats. Corbin makes his way to the Love seat across from them*
Corbin: "12 Stones everybody!!"
*Again the crowd Applauds thunderously. 12 Stones nods and waves in appreciation while Corbin sits staring at the Band members as the crowd comes to a Hush*
Corbin: "Sorry im gawking, Its just a huge honor to finally meet you guys,
I know your not the best known band around but I just get your music."
Paul McCoy: "Thank You Hysteric, Its an Honor to be here.
Corbin: "So About this new Album, What inspired you when you were writing your newest hit single, "We Are One?"
Justin Rimer: "We truly wrote this for our troops, but sure, when we were writing it,
we knew we had the opportunity to connect with people on so many levels.
Paul McCoy: "We Are One is a statement for all types of people and all types of situations.
I think many sports teams can really latch onto this song. I would love to hear it in as many sports arenas as possible. Go Saints!"
*The Crowd Cheers for their home team as Corbin smiles at them*
Corbin: "So you say you guys grew up over the time since your last tour ended in 2007, explain that?"
Paul McCoy: "Well all of the guys are now fathers, And they spent a great deal of
time away from music with their families. However after a few years away from Touring, I Really just couldn't wait to get back to making music."
Corbin: "Im really looking forward to seeing you guys in concert soon."
Paul McCoy: "Oh you Deffinitely should.
Our Pyrotechnics man & production Designer, John Levy has some amazing ideas that turn into some insane Explosions, It Just Makes our performance SICK!....ER than it already is.
Corbin: "Hahaa, Ill have to check it out sometime, But for now whatta ya say You play one Right here?"
Paul McCoy: "Our Equipment is already at our next show, or of course i would, No Disrespect."
Corbin: "Say No More!"
*Corbin walks over to the hooded objects in the ring, ripping a cover off the biggest one
revealing a vintage Ludwig Drum Set, Then the next cover revealing 3 guitars, a bass,
a Rhythm, & A Vintage Blue & Clear Glass 12 string Les Paul, amps laying behind each.
Corbin smiles and moves to the last, Ripping the cover off exposing a Gleaming stand up Mic with 12 Stones written down it.
The Crowd shouts in approval*
Paul McCoy: "Whatta ya say guys?"
*The Other 12 Stones members smile and jump up in agreement moving to their respective instruments, tuning them & setting them. Paul Follows standing at his Mic*
Paul McCoy: "Lets go on 3, Adrenaline. Rimer on your Que start the count.
*Paul turns up his mic and shouts to the fans*
Paul McCoy: "Helllloooo Louiiisiiianaaaaaaa!!! Are Yall ready for a show tonight?!"
Mike McManus: "One... Two... One! Two! Three!"
*At the last 1,2,3, Mike McManus Cracks his sticks together with the 3rd Crack hitting the
Drums as the bands instruments Burst to life starting Adrenaline. The Fans are jumping up and down, some singing to the music. Corbin is smiling, bobbing his head, Definitely enjoying the show.
Paul is moving around the ring, Going from turnbuckle to turnbuckle, climbing them and every so often extending his mic
to the fans who cheer the next line. Corbin gets a clap going in sync with the beat and the fans join in*
"So feel it
And I can't control these feelings anymore
Believe it
My heart is racing and I can't seem to get enough
Am I dreaming?
Feels like a drug but I know it's adrenaline
Go
Just feel it
Ooohhhh my heart is beating faster"
*Corbin is bobbing his head and chanting to the chorus when he looks in the crowd and sees Black Judgement, Cory Atlas & Maleki.
They Lock eyes and Black Judgement points to the stage. Corbin turns still smiling to the stage staring into the shadows of the overhang from the Titan Tron. He squints looking in closer. Suddenly a Horrified look covers his face as Carmezim steps slightly out of the shadows, Cold eyes meeting The Hysterics who stands Horrified in the ring shaking
his head in disbelief. Carmezim keeps a blank expression. 12
Stones continues playing to the crowd unaware of Black Judgements or The others presence.
Corbin is shaking his head as Judgement & The other 2 move closer to the Security Barrier.
Corbins eyes shoot back to Carmezim who slowly raises his arm, sticking out his thumb sideways
then smiles slowly lifting it upward.
Corbin lets out a sigh of relief glancing down at Maleki who is still moving forward with the others, just inches from the Barrier. Corbin turns back to Carmezim who
Grins and whips his thumb downward, before swiftly returning Back to the shadows*
"My heart is beating faster
Can't control these feelings anymore
I've waited long enough
I want it more than anyone
It's time to step up and deliver what you wanna see
My blood is pumping, now this is how it's gonna be
It's 45 minutes of love
I wanna see you push and you shove
I'll show you just how far to go
It's time to lose all our control"
*All At Once Black Judgement, Maleki & Cory Atlas
hop the barrier & Slide into the ring Behind drummer, Mike McManus.
Black Judgement reaches over him ripping off the Hi Hat and smashing it over McManus's skull
Knocking him down & Out. The Music Stops and 12 Stones turn finally noticing the
Mountain of a Man standing at 7'2 leaning over their bloodied & Dazed Drummer.
Cory Atlas & Maleki stand behind him smiling.
Paul steps forward to Black Judgement*
Paul McCoy: "What the (Censored) is your problem Bro?"
*Black Judgement Snatches up Paul McCoy by his throat.
Kevin Dorr, Justin Rimer &
Eric Weaver rush Black Judgement who smiles at their attempt.
Black Judgement tosses Paul McCoy by the throat into Justin Rimer & Eric Weaver knocking
them both back and down to the mat. Cory Atlas & Maleki rush over and begin stomping Paul McCoy & Eric Weaver. Judgement kicks the still running Kevin Dorr in the gut keeling him over*
Black Judgement Grabs Kevin Dorr by The Throat And Stares Out Into the Crowd As All His Fans Cheer Him On He Thrusts Him High Into The Sky and Brings Him Barreling Down On His Back Onto Black Judgements Knee Crushing Him Damn Near Splitting Him In Half Executing A Devastating Judgement Day
*Justin Rimer climbs to his feet and runs toward Black Judgement.
He punches Judgement in the jaw, knocking his head to the side.
Judgement leans his face back in toward Rimer & smiles.
Then throws him against the ropes and as he Rebounds Black Judgement kicks the podium
onto the floor and grins as Rimer comes running back.*
Black Judgement Sticks Out His Arm And Wraps It Around
Justin Rimer And Yanks Him Into A Vicious 360 Spin And
Brings Him Crashing Into The Mat Below Crushing Him Through the
Podium while Splinters scatter in all directions Executing A Powerful
Passing Of Judgement
.
*12 Stones Drummer Mike McManus gets to his feet and runs toward Black Judgement holding a Guitar attempting to hit him*
Mike McManus Flies Towards Black Judgement Crazily
Only To Meet A Giant Axe Thrust Kick To The Forehead
Knocking Him Up And over the ropes Onto The Apron
Executing a HardCore Size 25
.
*Black Judgement points to The Hysteric then to Mike McManus signaling him to Finish him.
Corbin shakes his head. The crowd begins chanting, louder, Louder, louder, until the sound becomes deafening*
Crowd: "COAST 2 COAST!! COAST 2 COAST!! COAST 2 COAST!!"
*Judgement frowns in dissapointment at The Hysteric & picks up the Vintage Les Paul guitar and Shatters it over the face of the Drummer Mike McManus sending him to the Mat outside the Ring. Judgement pushes over the flat screen TV & points to "The Irish Insomnia" Maleki who grabs lead guitarist Eric Weaver*
"The Irish Insomnia" Maleki Lunges Eric Weaver Up
Onto His Shoulders Then Takes A Side Step And Twists While Throwing Him High Into
the Air Doing a 180 Spin In Air And Brings Him Crashing Down Into The Mat By
His Head face First Into the TV, Busting the screen & Eric Weaver
Wide Open Executing a Powerful Insomniac Slam
*Black Judgement then Grabs whats left of the Vintage Les Paul & Rips off a few strings,
Wraps them around the throat of Weaver then puts his knee on the back of his head and pulls strangling him before dropping him.
Black Judgement grins and Grabs Paul McCoy'taking him to the center of the ring, holding him next to the glass table. He yells at The Hysteric*
Black Judgement: "Finish Him!!"
*Again Corbin shakes his head, then gets out of the ring. The Crowd Booos wildly.
Judgement tosses McCoy toward Cory Atlas who howls loudly and runs toward him*
Cory "British Lightning" Atlas Runs Coming Toward Paul McCoy Grabbing Him And Irish Whipping Him Into The Ropes As Atlas Runs Onto The Top
Rope On His Opponents Left Side And Jumps Off and Comes Barreling Into Paul McCoy Doing A Springboard Corkscrewing 450 Splash Viciously Smashing Him through the glass table & into The Mat executing a HardCore Struck By Lightning
.
*Paul McCoy screams out in pain from the mess of glass.
The Crowd chants to hysteria louder, louder, louder.
The Hysteric is shaking his head wildly.
The Crowd continues chanting, Judgement egging them to get louder.
Corbin appears to be in a fit of rage shaking his head, holding his ears when he Suddenly stops, averting himself to an upright position.
He reaches down under the apron, pulls out a sack, & Stands up, A
Manical stare across his face. In The Ring Black Judgement lets out a blood curdling Howl. Corbin rolls into the ring, walks to the middle, & dumps the sack.
Hundreds of of little silver objects scatter to the floor*
Hal: "Hes Got Tacks!!"
David: "Well Hello Hal, Thanks for joining us."
*Corbin leans down running his hand lightly over them flipping them sharp side up.
Corbin points to McCoy & Judgement grins and shoves him to him. Corbin leans in under his arm facing the crowd.
The Tacks lay behind them shining in the light.
Corbin howls, reaches over and rips open the back of McCoys shirt exposing his back, Then points to the crowd*
The Hysteric Does A Backflip While Holding Onto Paul McCoy bringing Him
Barreling Down Into The Mat Covered in Tacks As The Crowd Breaks Into MASS HYSTERIA
Executing a Devastating Mass Hysteria
.
*Cory Atlas points to the sky above the turnbuckle signaling The Hysteric to Jump.
The Crowd begins chanting again egging on The Hysteric*
Crowd: "PLUM-MET! PLUM-MET! PLUM-MET!"
*Corbin walks over & climbs the top Turnbuckle & Shouts something indistinct to Black Judgement.
A shocked & puzzled look crosses Judgmenetsb face and The Hysteric nods approving he had heard him correctly.
Black Judgement shrugs his shoulder, Rips open McCoys shirt in the front exposing his chest, & Grabs whats left Of the Glass & Tacks & sprinkles them across the bloodied Lead Vocalist Paul McCoy.
Corbin Again shouts out to his Hysterics, Takes off his shirt & throws it to them*
Corbin Raises His Hands Signaling To The Hysteric Crowd
That the End Is Near And He Jumps Doing An Inverted Corkscrew
Backflip High Into The Air And Plummets Down Crushing Paul McCoy Into The Mat Viciously
Executing a LEGENDARY Plummet To Hysteria
.
*The Crowd is going crazy around the barrier. The Hysteric tries his way to his feet, Abdoman gleaming with shards of Glass, Tacks, & Blood. He gets to has knees but falls back down. Judgement grabs the destroyed Hysteric and tosses him over his shoulder as he, Maleki & Atlas make their way out of the ring, up the ramp, & onto the stage.
Judgement stops atop the stage, the others close behind him as Corbin fights his way off
Judgements shoulder falling and
landing his chest on the steel stage floor, knocking the wind out of himself.
Maleki attempts to pick
him up. Corbin puts up a hand in defiance, He then extends his arms pushing himself up slowly.
He Gets to his feet still hunched over, holding one arm above his head and one over his bloodied abdomen. Crowds chants bellow throughout the arena shaking it*
Crowd: "Woah, oh, oh..Woah, oh, oh.. Woah, oh, oh.. Woah, oh, oh.."
*The chants turn into Rhythm & Beat as "We Are One"
by 12 Stones begins playing.
Carmezim makes his way out of the shadows revealing himself.
The Crowd cheers again.
He raises the hands of Corbin "The Hysteric" Smith & Black Judgement who on opposite sides hold up the hands of Cory "British Lightning" Atlas & "The Irish Insomnia" Maleki.
They all stand there Grinning in victory, frozen in Pose, Cameras flash from all directions. Pictures being taken everywhere.
The Camera fades to Black Circling the Havoc down at Ringside as The Deadly 6 bask in their latest victory*