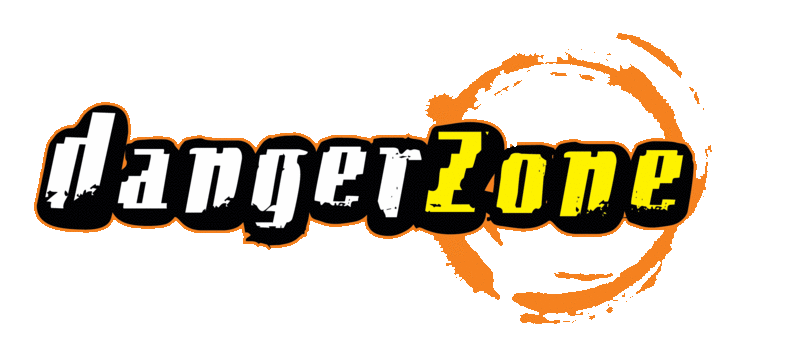 *The cameras cut back to the arena where the sold out IWA arena is exploding with cheers and hoots. The ring is being set up for the first ever Danger Zone. The ring is covered with a plush black rug, along with two velvet red sofas, a flat screen tv, a glass end table and a black directors chair. There are multiple mic's set about the ring amongst the expensive furniture. The camera pans the sold out IWA stadium where fans trample each other to get a glimpse of fame on the tron while others raise their drinks to the screen and throw the camera a thumbs up. Many fans hold up signs promoting their favorite superstars. The camera pans back down to ringside where Rhys Tresbian and Ken Comaro are on commentary*
Rhys Tresbian: "Well can't wait for this segment to come and go."
Ken Comaro: "Just like your love for The Hysteric Rhys? It seems ever since he shook Dominator's hand after his match at Meltdown you feel as if he's gone soft and you've turned your back on him."
Rhys Tresbian: "Shut up Ken."
Ken Comaro: "Seems I've hit the nail right on the head with that statement folks."
Rhys Tresbian: "Keep talking and there will be more heads being hit Ken."
*Ken Comaro smirks but stays quiet as the arena slowly comes to a low hush and the lights dim. A lone spot light scans the arena through the fans the stage and even the ring. After a brief moment of silence the arena explodes with e sound of echoing vocals and eventually ripping guitar solos as I Don't Wanna Stop by Ozzy plays throughout the sold out stadium**All the lights shut off in the stadium and it is consumed by darkness as the song still blares about. Suddenly multiple strobe lights begin flickering about the rafters freeze framing the arena second by second as light flashes then darkness returns. The strobes flicker towards the stage and all around where after a moment of darkness the fans on the south side of the arena go berserk flooding the stairway that leads to the concession stand & Ticket marketer. The camera switches quickly to an above view. Cory Atlas stands proud in the middle of hundreds of fans wearing his signature black tights, white boots, DG shades, & a sleeveless black tee with "THE NEST" scrolled across it in bold writing along with a creepy painted face. He smiles and begins his walk to the ring slapping hands as he goes. Many fans are cheering, camera flashes come from all directions. The crowd slowly disperses little by little moving closer to the ring following Cory Atlas*
Ken Comaro: "That kid sure knows how to make an entrance."
*Cory makes his way to the barrier, smirking at security. He vaults over the barrier with one hand and makes his way toward the steps. Cory stops short of the steps and turns to a young kid in the audience, handing him his signature shades before running up the steps, along the apron, going under the top rope. He makes his way to the corner, smiling as he pulls himself up it & raises his hands in an X position. Again camera flashes burst throughout the arena. The music fades and Cory Atlas walks to the edge of the ring and retrieves a mic from Autumn. He walks back and waits as the crowds chatter comes to a slow silence*
Cory Atlas: "Why do I feel as if I'm the only guy backstage who can do that without being trampled by crazed fans? I mean could you imagine what would have happened to Romulus if he had came through there?"
*Suddenly the fans burst into chant at the sound of his name*
Crowd: "Romulus... Romulus... Romulus..."
*Cory grins and walks to the center of the ring*
Cory Atlas: "I'll confess, I too dream of my name one day being chanted, shaking the building to its foundation."
*Small Cory chants break out about the arena making the Britain smile but none to rival the World Champions*
Rhys Tresbian: "You know Ken, Cory is very different from the rest of The Nest members The Hysteric has brainwashed into falling under his command."
Ken Comaro: "Cory has also been around The Hysteric the longest and he was also hand picked by the International Champion himself Rhys."
Rhys Tresbian: "You know what I mean Ken. He's less.. how do you say, violent?"
Ken Comaro: "I wouldn't say that, we have yet to see this young gun in action, I mean he is only 18. However, all that aside I will admit that Cory Atlas seems to be far more intelligent than the rest, and I think a lot of it comes back to being hand picked and mentored by The Hysteric. If any one could or would have to take his place, I put my money on Cory."
Rhys Tresbian: "Hands down."
*Ringside Cory Atlas is still amping the fans up*
Cory Atlas: "We got a great crowd here tonight but.. I feel things are about to heat up.. when you witness the first! Ever! Danger Zone!"
*The fans cheer loudly back in accordance as Cory Atlas looks to the ground bringing the mic to his lips*
Cory Atlas: "Ladies and Gentlemen, the following man needs not an introduction, but for those who have been living under a rock for the last year, he is the Clinically Unstable Force and IWA's International Champion of the world! My Mentor and leader of The Nest, I present to you, The Hysteeeerrriiiccc!!"
*Cory Atlas looks up at the sky as he finishes his statement. He lets the echo of his yell fade out before looking out to the fans smiling widely as the arena explodes with Savior by Rise Against*
Ken Comaro: "Business just picked up Rhys."
*Most of the fans boo loudly while others cheer. After a moment The Hysteric steps through the curtain with a newer face paint, he is no longer dressed in his purple suit and his joker face paint, he stands atop the stage in dark jeans, a black button up pastel shirt, with a purple tie and a crazy new colorful face paint, The Hysteric's hair is up in a bun as he stands holding his International Championship above his head while he slowly walks down the ramp. The Hysteric puts his title upon his shoulder and walks past the steps and around the ring over to the commentators table. He locks eyes with Rhys Tresbian and approaches him. He grabs a mic from Autumn and gets on top of the announcers table. He stands for a moment eyeing Rhys Tresbian then Ken Comaro who looks weary. The Hysteric's music fades and he is standing atop the table in front of the commentators as the fans boo loudly. He slowly raises the mic to his lips*
The Hysteric: "The International Champion of the Universe!"
*The arena shakes with boo's as The Hysteric slowly raises his title above his head with his eyes closed. He basks in the ambiance as Ken Comaro shakes his head and Rhys Tresbian lets out a sigh of relief. The Hysteric holds the pose for awhile before opening his eyes, lowering his title and jumping down. He heads up the stairs but stops outside the ropes. He turns and mouths something to Autumn who looks on unpleased in disbelief. The Hysteric shouts again to Autumn who glares and shakes her head as she walks up the stairs past The Hysteric. She stops and sits on the middle rope allowing The Hysteric to get into the ring. He laughs and enters as the fans boo him. Autumn turns to leave but is halted by The Hysteric who calls her into the ring*
Ken Comaro: "What a jerk."
Rhys Tresbian: "Maybe he's going to thank her Ken."
*The Hysteric hands his mic to Autumn and leans in whispering in her ear. He leans back and she shakes her head in defiance. He nods his head dominantly as she puts the mic to her lips*
Autumn: "Ladies and Gentlemen, put your hands together for the greatest man to ever set foot in a wrestling ring and my personal Savior, Corbin "The Hysteric" Smiiiittthhh!!"
*The Hysteric claps and laughs hysterically as the crowd boos back. Autumn turns to leave the ring and mutters something under her breathe. The Hysteric turns immediately hearing her. He grabs her by the back of her hair and leans her back looking into her frightened face. He brings the mic up and smiles*
The Hysteric: "Maybe, if The Hysteric makes you so sick, you should lie down."
*The Hysteric shoves Autumn through the middle rope and onto the floor below with a hard thud. Tears flow from her eyes as the air is seemingly knocked from her lungs momentarily. Everyone in the arena including Cory Atlas wince at that action and glare at The Hysteric. The fans boo louder than they have all night at The Hysteric who laughs back at them*
Ken Comaro: "He makes me sick, what a man to push a round a woman like that."
Rhys Tresbian: Maybe you should stop him Ken?"
*The Hysteric smiles and walks about the ring for a moment before motioning Cory Atlas to have a seat on a sofa. The Hysteric sets his International Championship on the glass table in the middle of the ring and he walks around for a moment talking to himself before purring the mic to his lips*
The Hysteric: "Hello Wisconsin... How are we tonight?"
*The fans boo The Hysteric and throw things around the ring as security tries to settle them down*
The Hysteric: "The Hysteric understands. You see, The Hysteric would feel that way too if his hometown heroes blew their chance at going to the Super Bowl and let everyone in the crappy state of Wisconsin down. Again. Kidding, I love the fact that there won't be Green and Yellow disgracing the Super Bowl field this year. Guess it's better luck next season for the cheese heads eh?"
*The Hysteric laughs and the fans boo*
The Hysteric: "Wisconsin you're in for a long night, let's start it by giving a hand to my brilliant prodigy, Cory Atlas everyone!"
*The fans cheer for Cory Atlas*
The Hysteric: "That introduction was truly something else my young friend. You sure know how to captivate a crowd and I feel as if you deserve much more than to be left under The Hysteric's shadow."
*Cory laughs and the fans cheer again*
Cory Atlas: "Sir, If it's any consolation it is my favorite shadow."
*The Hysteric and Cory Atlas share a laugh*
The Hysteric: "As a matter of fact, what do you say to your own fifteen minutes of fame Rook?"
*The fans look around at each other and Cory smiles and nods*
The Hysteric: "That's right cheese heads, you and everyone else watching at home from their television sets are going to get the first ever insight on the much illustrious career of my hand picked heir and friend, Great Britain's own submission machine, the most technically sound wrestler on this continent, Cory Atlas!"
*The fans cheer loudly as Cory stands and takes a bow before taking his seat again*
Cory Atlas: "I'm honored Sir, what do you want to know?"
The Hysteric: "Let's start with how you got your nickname "The British Lightning" shall we? Or maybe how you came to be on that recruit bus that one fateful night you met The Hysteric?"
*Cory Atlas grins cockily and puts the mic to his lips*
Cory Atlas: "Ahh The British Lightning, Well I took Wrestling in Middle School up through my Senior year of High School. After graduation a semester early I was on my own. No parents or guardians and well I needed work and in Great Britain if you have a skill and they can make money off of that skill they don't care what your age is. I ended up in a meeting with an underground fighting ageny. Long story short they ended up asking me to join and of course me being seventeen years old, $100 a night five nights a week sounded great. Well the thing is, my skill was actually too good. They were looking to entertain their loyal customers with long hard fought battles and I was not one for allowing a fight to go any longer than I felt it should which is very short to say the least."
*Cory Atlas smiles and looks out to the fans who stare back listening carefully*
Cory Atlas: "They of course were not happy but me being a man of great intelligence came up with a helluva business proposition. They started advertising me as Flash of Light and my new gig was an open challenge to any man and for every minute the opponent stayed conscious he would receive $50, out of my paycheck of course. The whole shtick ended up paying off in my favor because the buy in was $50 anyways. After three thirty second matches in a night I was making my old money plus some. Nonetheless the manager seen what was going on and like any underground business boss he wanted his cut of my new money. With me being only 17 at the time I could do nothing but agree. So back to making my old money I went until one day an actual legit fight promotion contacted me telling me how our business was getting shut down and I had better jump ship or go down with mine. Of course I did."
*The Hysteric looks on interested as Cory continues*
Cory Atlas: "Anyways I didn't go back to the bottom like I had thought I would, I was given my own slot in the new company and renamed as "The British Lightning" where I went on to fight and win just about every match I had been put in. I won multiple tournaments and at just Eighteen I became one of the most notorious names in fighting of my entire generation. But that's all history now, I was beaten by a kid I went to High School with, went by the name of "Zero Gravity" Tyson Cage. The vertical leap on that guy was horrendous. I never seen hi coming, I was blinded by the fame, I thought I was untouchable. Turns out I wasn't and I took the loss hard. I quit my job, retired from fighting and I just hit rock bottom. For a few months I didn't do anything but wake up eat and go to sleep until one day not too long ago I seen an opportunity to get back in the game. An escape. It was a hush hush recruiting program for some company named IWA. It was to be a manager of one of the greatest fighters IWA has ever seen, the man, the myth, the legend. The Hysteric."
*Cory smiles at his mentor who grins back*
Cory Atlas: "And like any sap with a brain would have done, I took it and here I am today."
The Hysteric: "That's why you were hand picked, you have what most lack, the ability to take defeat and failure and turn them around into victory and success."
*Cory nods as the fans move around excited*
The Hysteric: "The Hysteric does have one more thing He'd like to address before he calls out his guest for his first ever Danger Zone. Roll the clips."
*The tron and flat screen tv in the ring light up with an old clip of IWA Meltdown where Cory Atlas is standing with Sarah Lane. He looks Sarah Lane up and down before grinning very confidently with a fire in his eyes*
Cory Atlas: "No matter though, the time yet rises for The British Lightning to showcase his magnificence and natural born ability for all of the IWA to see, fans and superstars alike. This Federation is no different than any other The British Lightning has graced with his presence before. It is always the same, you have some disrespectful young guns trying to make a name for themselves by attacking innocent staff members or unaware champions. You have undeserving people rudely demanding matches bothering the GM for other special treatment they havent earned. Then theres the paperweight Champions who have in no way eanred the gold they so willingly carry to the ring day in and day out claiming to be "The Next Big Thing"
Well I have news for every one of the liars, cheaters, & bullies standing around backstage, Ive seen "The Next Big Thing" and let me educate you on the subject, You are not it, as a matter of fact you're looking at The Next Big Thing as we speak. I see the same cheaters week after week, season after season with a thread of a career left, a career thats very quickly headed down the drain and theyre hanging on, hanging on for what? One... Last... Shot... at the brass ring? Ill save you the trouble guys, go home and watch as I do what you couldnt do because I'm The British Lightning and I... Can Do It Better!"
*The clip ends and the tron and TV cut back to black. The Hysteric sits in his chair staring at the screen curiously. He looks to Rook and grins*
The Hysteric: "Roll the next clip."
*The tron and TV set light up again with another clip where Sarah Lane is walking down a corridor when she sees a man with a briefcase exiting the Gm's office quietly looking around. She immediately signals for the cameraman as she runs after the mystery man who hurries away quickly. She follows the man around twists and turns backstage before she comes to the Parking Lot looking around frantically, the mystery man is nowhere to be seen. She turns to see Cory Atlas. He smiles making Sarah Lane smile back. The sound of a car door opening is heard and Sarah Lane attempts to spin around. Cory Atlas quickly grabs Sarah Lane by the face and kisses her passionately. He holds the kiss until the sound of the car door closing echoes through the parking lot. He releases the kiss and gets into the limo. The limo pulls away with the mystery man and Cory Atlas inside. The tron fades back to black where The Hysteric sits grinning wider than before*
The Hysteric: "Nicely done Rook, roll the final clip."
*The tron lights up and its a video of earlier tonight where Cory Atlas is heard in his limo talking to someone about some questionable content. The tron cuts to black and The Hysteric again sits smiling looking at Cory Atlas*
The Hysteric: "I think it's time we let these fools in on our little secret."
*Cory Atlas nods and stands up. He pulls a briefcase from under his sofa and sets it on the table. He opens it and removes a stapled stack of papers. He walks about the ring scanning the page before coming to a stop where he smiles and shows it to the camera, two signatures can be made out. Alana Alexandra's and Cory Atlas's at the bottom under Manager and Employee. After a moment the fans erupt in cheer as Cory Atlas puts his contract back into the briefcase and walks to the ropes*
Cory Atlas: "My words at Meltdown were not smoke being blown from a metaphorical pipe my fans. The British Lightning is indeed under contract with the International Wrestling Association. I will be joining you guys on the roster soon enough. I promise you guys you won't know when and you won't know where but you will most certainly know why. Change is on the horizon IWA Universe, be ready!"
*Cory Atlas leans on the ropes looking out to the crazed fans as I Don't Wanna Stop by Ozzy plays and he makes his way to the back*
Rhys Tresbian: "At last the Rook known as Cory Atlas has joined the IWA."
Ken Comaro: "I just cant wait to see what he brings to the ring, we've heard many stories now. Time for The British Lightning to nut up or shut up Rhys."
*Cory Atlas stops atop the stage and turns back pointing to The Hysteric who points back amusingly. Cory Atlas raises his fists to the sky before turning and going backstage through the curtain*
Rhys Tresbian: "Right you are Ken and just think, The Hysteric has yet to reveal his first guest on the Danger Zone."
Ken Comaro: "When it comes to The Hysteric Rhys, Anyone and anything could come through that curtain right now."
*The Hysteric walks about the ring before he brings the mic to his lips*
The Hysteric: "Tonight may seem like the debut of yet another interview segment to come and go but it is not. Tonight you are witnessing history in the making, before your eyes the longest episodic interview show is being born. Your kids and their kids after them will whisper amongst each other about the one, the only, The Danger Zone. It will be decades before The Hysteric is forgotten and even longer before the mark he leaves here in IWA will be all but wiped away."
*The fans boo as The Hysteric stares down at his International Championship. He leans down and runs his hands across it before setting it on the mat in front of him. He looks up and points to the stage*
The Hysteric: "Let your International Champion introduce his first guest, he stands at a solid six feet and two inches, he weighs in at roughly 230 pounds and he hails from Kaktovik, Alaska. How he drove his piece O'junk redneck camper off of the island of Alaska and into our beautiful stadium is beyond me but please welcome..."
*The Hysteric is cut off as Courage by The Minutemen rips through the thousand dollar sound system and echoes throughout the entire stadium. The fans are out of their seat as The Hysteric glares angrily at the stage awaiting his interrupter**The tron lights up with impressive highlights of Kid A's victories and most vicious attacks. After a moment Kid A walks slowly through the curtain and out onto the stage as the fans cheer loudly shaking the arena to its foundation. He is followed closely behind by his Sister and Manager, Baby B. Neither look too happy as they stand atop the stage looking back to The Hysteric who is seemingly upset about the interuption*
Kid A: "Well hasn't this been a big waste of time 'til now? Why of why did I agree to this?"
*They make their way down to the ring as Baby B tries to will Kid A to be civil with her eyes. They step into the ring and Baby B holds out her hand for Hysteric to shake and he surprisingly takes and kisses it. She awkwardly curtsies and Kid A moves her aside.*
Kid A: "See, my sister here made me agree to this little show and we've been waitin' out there for a time. The idea was to gain some more exposure seein' as you seem to be an institution of this place."
Baby B: "And gain some connections. They want to learn all about us."
Kid A: "Oh but didn't you see? That attention was meant to be split. It seems this thing wasn't about me after all. We're all supposed to get excited about his stooge becomin' a player. The great Cory Atlas and his life story are gonna make an impact soon and ooh we're all gonna be so impressed... what a waste. I have a big match comin' up with another of your legendary types. I don't got no time to be spendin' listenin' to life stories and bragging promises. If you wanna know about us that's fine but this detour got me thinkin'..."

*He spots the International Championship on the ground in front of Hysteric and chuckles a bit circling to the side.*
Kid A: "Why am I really here?"
*The Hysteric grins and looks to Kid A and motions for him and Baby B to have a seat as he returns to his directors chair. He looks on and winks at Baby B as the fans erupt in hoots and hollers in approval*
The Hysteric: "First off let The Hysteric be very clear when he says this for he will not repeat himself. Time is never wasted when The Clinically Unstable Force is on the mic. Understood? Good."
Ken Comaro: "The Hysteric attempting to instate his dominance here Rhys."
The Hysteric: "Secondly let The Hysteric apologize for wasting the Kid's time, The Hysteric had no idea Kid A had better things to do tonight. The Hysteric sometimes forgets that skinning a good ol' buck or getting into an impromptu bar brawl like some redneck drunk goes up second to an interview with the International Champion."
*Kid A looks on with a fire growing in his eyes as The Hysteric continues*
The Hysteric: "Ahh there it is..."
*The Hysteric grins evily as Kid A suddenly calms down as Baby B whispers something unheard to him softly*
The Hysteric: "You can't hide it Kid. The Hysteric sees the fire that burns so deeply in your eyes. You want exposure kid, you've got it. Tell The Hysteric. No. Tell the world what makes a man like you so angry so damn easily? The fans want to know Kid. What. Is. Your. Secret."
*The Hysteric looks on to Kid A and Baby B awaiting their response*
Kid A: "My secret is that I hate smug guys like you. You think you know it all about everyone and about how people should act. Is this what you wanted? If you wanted to get a rise outta me well you got it!"
*The Hysteric raises a hand and shakes his head*
The Hysteric: "That was not really my intention. It was just a little experiment and you acted how you wanted to act."
Kid A: "What does that supposed to mean?"
The Hysteric: "Ah, so it seems you don't know me like you think you do."
Kid A: "I know your kind. Wannabe kings of your own little world. Ringmasters of the whole freakin' circus. You try to control people and then hide behind your painted mask. I'm wise to you and I ain't gonna be your puppet!"
*He leans forward almost jumping out of his seat when Baby B puts a hand on his shoulder and he slouches back again with a great scowl. Hysteric smirks back and turns his curious attention to Baby B when she starts talking.*
Baby B: "I think I know what he means to say. You just remind him of someone, is all.."
The Hysteric: "Oh who might that be?"
Baby B: "Someone who is no longer in our lives. We've been all over North America in our little camper with him. He used to run things before he went away and I took over."
The Hysteric: "The Hysteric is one of a kind, but are you saying that this person had some of my qualities?"
Baby B: "Yes, I think so. He taught us everything. He taught Kid A here how to fight and as you can see he kind of ran him a little too hard. Got a lot of grief when he failed and not much else when he did good. It's a blessing and a curse but that is kind of the reason he is the way he is."
*The Hysteric laughs loudly and Kid A barely restrains himself*
The Hysteric: "This person must be a great man. The Hysteric is very used to being seen as a father figure and role model by many. I will have to look into him."
Kid A: "That ain't what she meant, guy. You do remind me of that guy cause you are starting to sound like you're scum. You got a little scrap of info on me and that's all you're gettin'. Are we done?"
*Kid A stands in a ready to leave notion as the fans become riled up. The Hysteric puts the mic to his lips and smiles an evil smile*
The Hysteric: "Oh no, The Hysteric is far from finished with you Kid. The Hysteric want's to know why for any reason on god's green earth would someone want to leave the likes of you two high and dry. Maybe you just weren't good enough Kid, have you asked yourself that question? Oh The Hysteric bets you have. He bet the Kid has spent countless nights laying awake sleepless wondering why oh why this person has left your side and what? Not even a phone call since then? You people do have a phone right?"
*The Hysteric hops down and begins circling Kid A as he talks firmly into the mic*
The Hysteric: "I mean you must have been pretty damn messed up for someone who's known you as long as you say and was that close to you to just bail on you. I honestly wouldn't blame him had I been put in the same situation I would have probably acted no differently, but why don't you humor us all and explain the story Kid, If you don't mind that is. if you're not afraid of failing, Again."
*The fans boo The Hysteric who continues circling Kid A with his mic eagerly awaiting a response*
The Hysteric: "We're waiting Kid."
Baby B: "Um, he didn't just leave us like that. He must have had a perfect-"
Kid A: "I know you wouldn't have acted different cause like I said you're from the same flock. If you wanna know why I figured this man left then here's why. Maybe he was just sick of himself. Maybe he was tired of all the damage he did. He realized when he woke up and couldn't look at himself in the mirror that it was all over. Sounding familiar Hysteric? He saw what a sad state he was in and instead of going on with the sideshow he decided to wash away the paint and run away. Those are the only options for you clowny cowards, huh? All his twisted outlook on life got him was two busted kids who couldn't be any happier he left."
*Kid A gets up and throws his stool down as Baby B looks at him somewhat saddened. He stands up with wide eyes daring Hysteric to try him*
Kid A: You better not have any more questions, guy."
*The Hysteric eyes Kid A closely before standing up and slowly walking towards him cautiously. He stops short and looks down at the International Championship he left there before. He smiles and looks at Kid A in the eyes*
The Hysteric: "No more questions. Got it. However, there is a request... More of a demand really. Last week you disrespected The Hysteric by not only pushing him and his "Stooge" into a wall but by knocking the International Championship off of his shoulder and onto the floor. Now if it's one thing you're going to take away from this night Kid, it's going to be a strict lesson in respect and knowing your role. Now how about you get down on your hands and knees and retrieve The Hysterics gold like the mut you are."
*Kid A looks at The Hysteric furiously the fire in his eyes raging*
The Hysteric: "The Hysteric asked nicely, now he's telling you Kid. Pick up my gold. Now."
*Kid A stands ready to come blow to blow with The Hysteric**They stand facing each other without making a move. Suddenly "Mind Your Manners" by Bliss N Eso begins to play and Baby B takes a chance to pick up the International Championship and presses it to The Hysteric's chest. She gets between them and yells something. The Hysteric finally breaks his glare and pats her cheek before taking the belt.*
Ken Comaro: "...."
*Baby B holds Kid A back as The Hysteric leaves the ring. He wags a finger and mouths "This isn't over" and Kid A almost gets away from Baby and The Hysteric laughs. Kid A fumes and kicks at the ropes. He goes over to the corner and tears a turnbuckle apart as The Hysteric goes up the ramp. The shot pans up to the Titantron and we see Sarah Lane standing by with Romulus.*
Rhys Tresbian: "Now Kid A has to deal with this. Will his anger finally cause him to lose his focus against his toughest opponent yet?"
Ken Comaro: "He's been asking for tougher opponents all the time and now he's got one or two. Let's see what the champ has to say."